About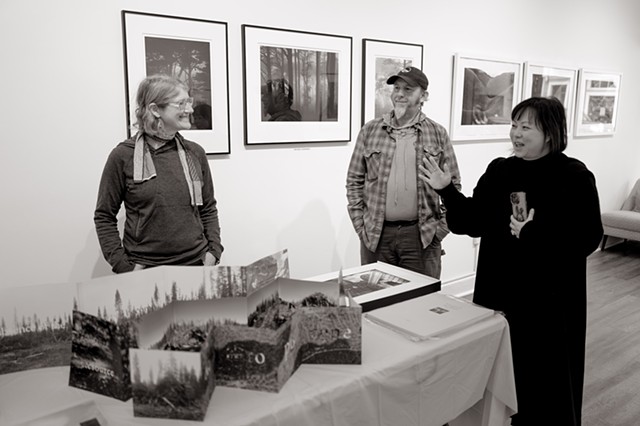 Quite Contrary Press offers small edition and unique artist's books, prints and photographs by Mary V. Marsh and Tony Bellaver, created individually and collaboratively in Oakland, California.
Journal entries, drawings, and photographs provide the source of our observational work. Collaborative projects evolve from our many conversations while camping and backpacking. Works are shown at the CODEX Book Fair, The Art of the Book at Seager Gray Gallery, Kala Art Institute, and in the collections of SFMOMA Library, The Bancroft Library, Harvard Fine Arts Library, Yale University Art Library and many other Library Collections.
Mary V. Marsh's work explores the changing technologies of communication through a lens of personal experience and anxiety. Projects look at how information is delivered, how it is perceived in the intersection of experience and memory. Mary V. Marsh has exhibited throughout the Bay Area with solo shows at San Jose Museum of Art, San Francisco Arts Commission, Grove Street, Berkeley Art Center, San Francisco Public Library Skylight Gallery, and Mercury 20. She received an MFA from the San Francisco Art Institute in 1992, a Fellowship Award from Kala Art Institute in 2018, and was a 2022 Small Plates artist at the San Francisco Center for the Book.
Work is available at 23 Sandy, Abecedarian Gallery, Kala Art Institute, Seager Gray Gallery, Vamp & Tramp, our online Shop, and our studio.
Reading List
email: mary@mvmarsh.com
IG: @quitecontrarypress
@tonyvictorbellaver
@resourceextraction