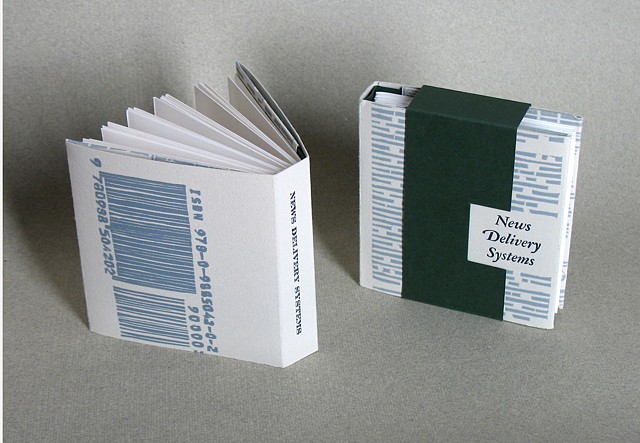 News Delivery Systems :
a condensed history
Hand-set type and hand-carved rubber stamp on Arches 88, longstitch binding, blockprint cover, sleeve.
4.25 x 3.75 x 1" closed 54 pages.
The history of news and information delivery is a story of changing culture. Each new medium transforms the nature of our thinking. Access to every new technology is dependent on how it is controlled. The rapid and constant changes are a source of anxiety for me. I created this brief timeline to better understand it.
edition of 20